Home lifts are starting to become a more popular option for many people in Australia. They are the perfect mobility tools, and interestingly, they can also be quite affordable.
In this article, we'll examine the prices of different types of home lifts, as well as a few other important things you would want to keep in mind before installing them.
What Is The Price For A Home Lift In Australia?
Home lift prices in Australia cost between $25,000 to $65,000 on average.
It is important to note that this is generally only for the lift unit itself, not other costs that come with installing a lift such as building works and remodeling costs.
Pricing for a home lift depends on a number of factors like the type of lift, distance traveled, safety features installed, as well as if you are adding the lift home you are currently building or planning to build, or if you are retrofitting the lift into an existing home.
In other pricing guides, you will often see home lifts fully quoted at between $30,000 to $50,000, with most of them sitting around $45,000. While this is somewhat accurate, it is not the full picture when it comes to budgeting for a home lift.
What is often missing from these estimations are the additional building costs that come with installing a home lift. 
Upon analysing the several hundred inquiries that came into our website over the last 6 months, we found that between 60% - 70% of people requesting quotes for a home lift are looking to retrofit a residential lift into their existing home, meaning this is most likely the majority of cases in Australia. 
While retrofitting a lift is definitely possible, it does mean that different building work such as updating & changing plumbing, electrical wiring, removing walls, and more will be required to make this happen.
Because of this, the actual total cost of retrofitting a home lift is generally closer to between $60,000 AUD - $100,000 AUD + GST when considering both the price of the lift unit and the building and installation costs required to fully get the lift up and running. 
It is important to consider all of the additional costs required for a residential lift when budgeting and consulting with suppliers to see if this is something you can make a reality for your home. Always ask for all-inclusive quotes when talking to suppliers about installing a lift or request up to 3 all-inclusive quotes that note estimated building costs and give the entire picture from the best installers in Australia through our service at Lifts For Homes.
Home Lift Pricing Factors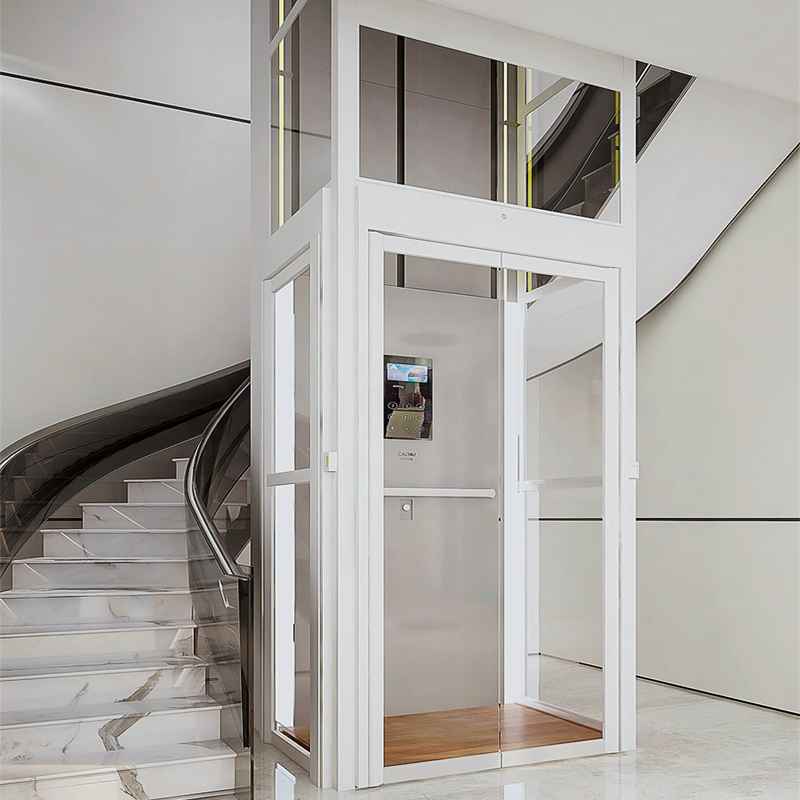 Generally, it is almost impossible to come to an exact estimate when considering how much getting a home lift will cost without getting quotes from suppliers. However, there are several factors to consider that can impact the price of your perfect residential lift solution. Some of these factors include:
Size Of The Elevator
As a general rule of thumb, the larger the elevator, the higher the price. 
Larger home lifts are preferred by some, especially larger families or multi-level home-owners as they can hold more people in a single trip and are more functional - especially in emergencies. However, large lifts also come with a bigger space requirement. You will need to consider the available space in the home and whether the lift will be able to handle such a requirement.
Just as well, homeowners need to consider the lifts' ability to handle transport mobility tools like wheelchairs and scooters alongside people. For people with mobility challenges, this is especially important to think over, especially due to the extra cost of getting a larger capacity lift.
Number Of Floors To Travel
The greater the distance the lift needs to travel, the greater the cost. 
Smaller, Through-Floor models that can only travel up to 2 stories are somewhat immune to this and have smaller fluctuations in price when it comes to the number of floors to travel. However, if you live in a larger house with more than two floors and need a lift that allows access to more than two stories, you should be prepared to pay more for that.
Safety & Security Features
Home lifts have evolved over time to become much safer for users. There are a number of safety & security features, some mandatory, while others optional, which are now commonplace on home elevator models. 
Mandatory safety features, such as Door Interlocks, an Emergency Stop Button, Battery Backup, and more are seen in nearly all home lift models.
However, optional safety features such as Emergency Lighting, Key Locks/Access Controls, and Security Cameras are available at an additional cost for some models and manufacturers. 
Elevator Drive System
As we explained earlier, different elevators come with different motors and drives that power their operation. With different drive systems, you have different installation costs.
The traditional traction shaft is the most popular option. However, these lifts require an additional room where mechanical tools will be installed. 
Machine-room-less lifts, on the other hand, allow you to put all of the gear in the lift shaft. However, they tend to have a higher base cost as they are more compact and complex.
Finally, you have the pneumatic lift, which uses vacuum pressure to power the lift's direction. These lifts don't need any extra space, but they can also be visible. Due to this, these lifts can be quite affordable, especially when looking to retrofit a lift into an existing home, due to usually not needing as many structural changes. 
Compact Home Lifts Price Australia
The price of a Compact Home Lift in Australia is approximately $30,000.
The above price is related to their base model, the Compact Home Lifts Elegance. Compact Home Lifts also offer another 2 slightly different models, each serving their own purpose which also comes with different price points.
Compact Home Lifts Elegance Plus: The Elegance Plus by Compact Home Lifts is their Primary Wheelchair Lift Model. This lift is ideal for those that use wheelchairs or other mobility aids such as a walking frame. The main difference between the Elegance & Elegance Plus models is that the Elegance Plus has a considerably wider footprint and platform, allowing those who use a wheelchair or walker to operate the lift. Because of this, the Elegance Plus model price is closer to $35,000 installed.
Compact Home Lifts Elegance Plus Thru-Car: The Elegance Plus Thru-Car model is essentially the same as the Elegance Plus, however, access to the lift & lift platform is possible from both the front and back of the lift rather than just the front on the Elegance Plus model. This model is ideal for installation in stairwell voids or split-level homes, offering an access solution to those that require further mobility assistance, whilst still maximising your living space. Because of this, the Elegance Plus Thru-Car model price is closer to $35,000 installed.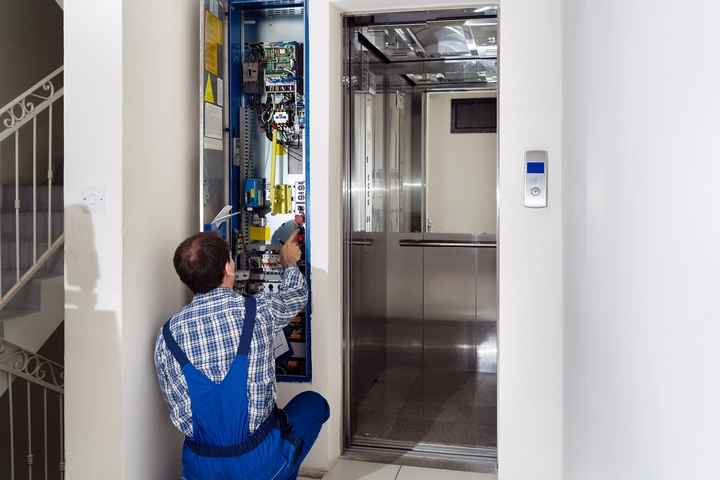 Though the installation of a home lift is generally always the responsibility of the company that you bought the lift unit from, this isn't always the case. 
Sometimes, lift units will be purchased from companies based the countries like China, which might not have an installation team here in Australia. This means that a separate lift company must be engaged to undergo the installation process. There are also other reasons why this may happen including moving a lift from your previous home and having it reinstalled after you move to your new house, buying a home lift second-hand, and more. 
On average, the installation cost of a home lift in a new build should cost between $4,000 - $8,000.
However, the installation cost of retrofitting a residential elevator into an existing home could cost anywhere from $12,000 to $40,000. This is due to the building costs and structural changes required to make this a reality.
The exact cost will vary based on several factors, including, but not limited to:
Size and load duty:

Residential lifts range from small options (measuring 600x600 mm) and large options (measuring 1,100x1,400 mm). They also have different load capacities. Lifts with higher load capacities will cost more since they'd need larger motors and more engineering requirements.

Travel distance:

Lifts that will be required to travel more than the average distance (between 2.7m and 4.5m) will come with higher price tags.

Design:

Residential lifts come in an array of design features and specifications. The more unique features you need, the higher your bill.
FAQs
What Type Of Lift Is Best For My Home?
This will depend on several factors - including the amount of available space, how much noise you're willing to accept, and the number of floors you'd like the lift to cover.
How Much Space Do You Need For A Home Lift?
While the requirements differ from house to house, you should have at least 6 square metres of space available if you hope to install a home lift.
How Safe Are Home Lifts?
Home lifts come with different types of security features, and they also adhere to strict building standards that dictate things like weight limits. As long as the lift is installed right, you should be safe.
Your Home Lift, Your Choice: Get & Compare Up To 3 Quotes From Professional Lift Installers To Save Time & Money. It's Free!